LATEST NEWS
22.05.18 - On checking through some of my old Le Mans memorabilia, I discovered that I have mislaid some of my old enceintes generals (entry tickets). I am missing 1986, 1987, 1988, 1989, 1990 and 1992. If anyone has any of these tickets and would be prepared to part with them, perhaps they could let me know?
13.05.18 - The timetable for race week (and test day) is now available.

12.05.18 - I've adjusted the downloadable version of the Scrutineering Schedule so that it is now in portrait format and will fit on two sides of a sheet of A4. I print it on glossy photo paper to go in my camera rucksack. (I've also amended the error for car #6 - thanks John!).
09.05.18 - Pits Allocations and Scrutineering Schedule now available.

02.05.18 - OK. It's finally done. My 'story' of the 2017 Le Mans trip can be revealed at last. Click on the gif below to go to page 1. Although much of the photography is as suspect as usual, there's also quite a lot of video snippets this year. Remember to view them in HD. I hope you enjoy it as much as I did creating it.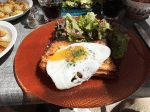 27.04.18 - Felipe Nasr replaces Belicchi at Cetilar Villorba Corse and (as everyone knows by now) - Jenson Button is going to Le Mans for SMP!
22.04.18 - Rees out at Larbre.
21.04.18 - For anyone who might still be waiting for it, the 2017 Story is finally nearing completion. I'm just finishing off the last few pages and adding (a lot of) video. Hopefully a couple more weeks should see it done.
21.04.18 - JMW and ByKolles driver updates.
18.04.18 - Oliver Turvey confirmed at Manor CEFC TRSM and Rockenfeller and Fässler also confirmed at Corvette (although I thought we knew this weeks ago!)
14.04.18 - A few detailed changes in LMP2.
05.04.18 - Manor line-up nears completion with the addition of Stoneman and Roussel.
04.04.18 - More drivers announced. Jackie Chan DC Racing, Manor CEFC TRSM, Proton and AF Corse confirmation.
30.03.18 - Various updates to drivers including Juan Pablo Montoya and Paul di Resta for United Autosports in LMP2!
21.03.18 - Maldonado for Dragonspeed!
16.03.18 - Will Stevens and Julien Canal for Panis Barthez. Eurasia less than delighted about Krohn revelations it would seem!
16.03.18 - Various updates - Idec Sport, Eurasia (Krohn) and Gulf Racing.
06.03.18 - Christina Nielsen joins Ebimotors Porsche GTE-Am team.
05.03.18 - Stéphane Sarrazin signs to drive one of the SMP Racing BR1 LMP1s.
23.02.18 - Ford GT driver line-ups confirmed.
16.02.18 - IDEC Sport withdraw reserve entry.
14.02.18 - Luca Stolz completes Keating Motorsports line-up.
11.02.18 - ARC Bratislava withdraw from reserve list.
09.02.18 - The entry list for this year's race has been announced by the ACO. The list can be found using the link below. Driver updates etc. will be added as and when known.

If you've appreciated anything here, why not let me know by adding an entry in my guestbook?