Welcome!
Hello all, welcome to the website of a self-confessed Le Mans addict! - I hope you find something of interest while you're here.
I'm now celebrating 17 years on the internet - having started my website in February 2001.
Please sign my guestbook before you go!
LATEST NEWS
02.05.18 - OK. It's finally done. My 'story' of the 2017 Le Mans trip can be revealed at last. Click on the gif below to go to page 1. Although much of the photography is as suspect as usual, there's also quite a lot of video snippets this year. Remember to view them in HD. I hope you enjoy it as much as I did creating it.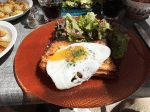 If you've appreciated anything here, why not let me know by adding an entry in my guestbook?

Since February 2001 - 17 years! - Thank you for your support!